Welcome to Prints Charming Sunday!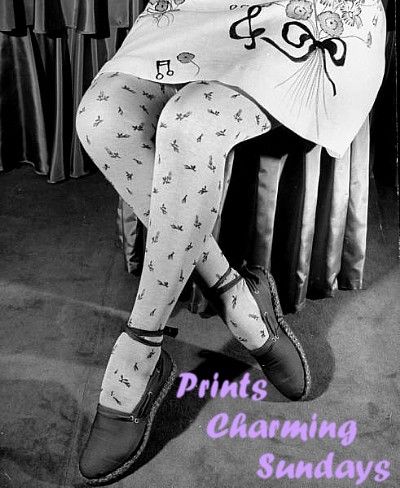 Today's vintage novelty print is utterly charming! (I know, it's super lame to call it that, considering today IS, after all, "Prints Charming Sunday", so it's not at all a creative description for it, but I'm telling you, it works. Behold, my good sirs and madams:
And now, let's discuss the print. Not being the fancy-pantsical or superbly well-versed in 19th century playwrights type, I'm not 100% certain but I'm assuming the print is based on "Cyrano de Bergerac"? It sure looks like the scene where the dude with the big-ass schnoz is wooing Roxanne, under the guise of being the hotty hotpants dude. Make sense? I thought not. See for thine selves:
Vintage 40's Rayon Novelty Print Dress
currently available on Etsy from seller
Vintageous Boutique
.