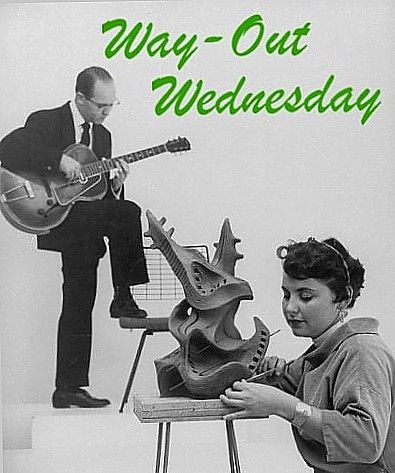 It's your lucky day, my friends! Not only have I got another creepy-ass doll to show off on this glorious Way-Out Wednesday, but I also answered the age-old question: "
What would happen if Carol Channing's wig, a bag of Cheetos, Annette Funicello's entire wardrobe from 1961-1967, Lisa Rinna's lip reduction, Yoko Ono, the string cheese that rolled under the radiator 2 months ago, Snooki's Bumpit and the roast duck in the last scene of A Christmas Story mated?"
Why, you'd get this!...
WHA?!
What kind of diseased mind would create such a hideous and excellent craft from hell?! Because I'd like to shake their hand. Well played, satan's doll maker. Well played.
Vintage Handmade Surfer Girl Doll
is currently available on Etsy from seller
Death Machine
, who gets a gold star not only for offering this craftacular sensation, but also for having the most excellent Etsy shop name of all time.