Welcome to Way-Out Wednesday!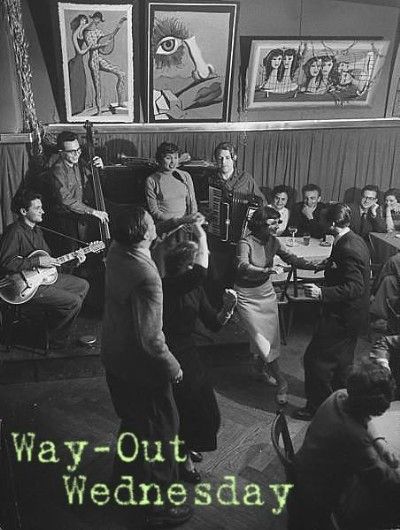 Given the ridonkulous heat my fellow northeasterners have to endure, and the flooding of you midwesterners and, like, the fire that's probably going on
somewhere
in California right now, I thought I'd reward you all with a special Way-Out Wednesday treat. A doll. One "holy hell that is one creepy-ass doll" doll.
Behold:
No, your eyes don't deceive you. That
is
a girl doll. With an extreme disproportionate face-to-noggin-size ratio. That looks mildly retarded. And somehow
old.
And bald. Even Prince Charming looks like he'd rather bludgeon himself with a lute than have to kiss The Thing That Fire Wouldn't Kill.
I mean really:
It's terrifying and questionable and wrong and disturbing and because of those things, is
totally
right in my book.
Vintage 50's Tiny Doll
(did I mention it's only 3 inches tall?! Because it is. Why so small? Good God, what purpose does that serve?!) available on Etsy from seller
Covetable Curiosities
. (I strongly suggest you check out their store- it's chock full of cool, vintage trinkets & teeny plastic bits and interesting whatnots. Like more dolls like this gem. You're welcome.)