...a Hawaiian
shirt
, that is. But not just any shirt. Oh baby,
what
a shirt this is! Just listed to
Fast Eddie's Retro Rags
, this amazing
Vintage 50's SHAHEEN Hawaiian Shirt
...
...with the iconic, Surf 'N Sand angel fish handprint!
But the pièce de résistance is that the shirt can be seen on page 113 of the Aloha Shirt Book (copyright 2000) by Dale Hope and Gregory Tozian! (Only difference is the colorway.) It's fantastic!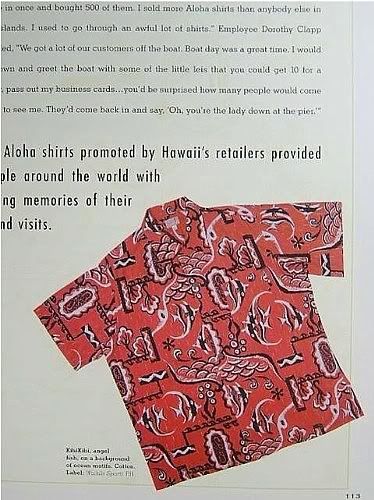 Click the links or pictures to take you to the listing!