Welcome to a Christmas-y edition of Prints Charming Sunday!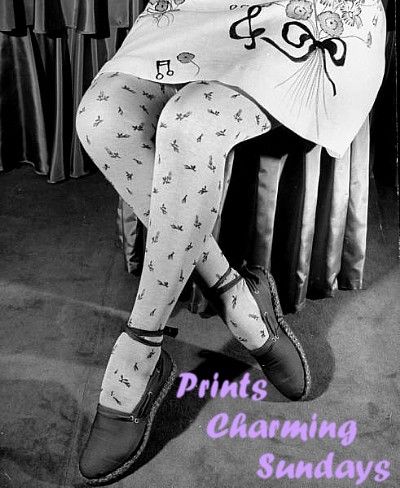 Today's vintage novelty print pick is not only spectacularly fantastic but it's also fantastically *perfect* for Christmas. Heck, the print could even work for my Hanukkah-celebrating peeps. Mazel tov, yo!
It's hard to make out, but it's actually a
Vintage 40's Present Novelty Print Rayon Dress
, available on Etsy from seller
Mid Century Antiques
.
Can you see? Red & green presents! Merry Christmas, bubalas!