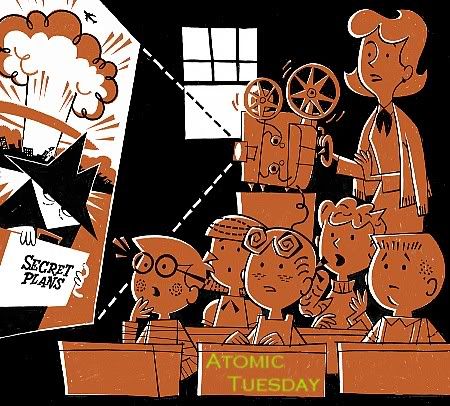 (Oh yeah. I went there. Gross, I know. But you loved it.)
Every once in a while I go through a "I hate the setup of my furniture, I should rearrange it and feng shui the crap out of it, but I'm so sick of moving crap around, dear jebus burn it down so I can start all over again, just kidding jebus, don't really burn it down, but if you could do something about my neighbor's cat in heat and all the meowing in the middle of the night, I sure would appreciate it, thanks" phase. Know what I mean? Oh come
on
, like you never go through elaborately-worded and muddled thought-processed phases like that before. Well I
do
and I don't love the current furniture situation. More specifically, I don't love that when I watch TV, I have no place to prop my feet. Sure, the coffee table works, but I yell at everyone else who does that, so I'm reserved to coffee table-proppage for when no one is around to bust me in my own hypocrisy. Jerks. So I've been thinking a little ottoman or foot stool action is needed. My quest for anti-hypocritical feet furniture found a few pretty kickass vintage 50's and 60's examples. And so for this Atomic Tuesday, I give you today's
Stool Samples.
(Oh come ON, is it TOO still funny.)
Not literally "atomic" per say, but this vintage
suede mid-century modern stool
is still pretty rockin' and it has hairpin legs, which are covet-y.
This vintage
50's vinyl stool
has the most amazing print! It makes me want drapes in that pattern. Or a dress. Or a couch. Or anything.
This
vintage 60's swivel stool
is cool in it's basicness, and though you can't tell, is covered in cool fabric. Plus hello, it
swivels?!
Super swell. (Side note: I keep getting distracted by that green/blue ashtray candle holder dealie on the table. I see it out of the corner of my eye and think it's a Windex bottle they forgot to put away. Is it just me? Probably.)
This
vintage 50's storage stool
is by far my most favorite. The pattern on the vinyl is rockin' and has a hidden storage compartment under the lid, where you can hide crap! You can stash your smokes that you don't want your mom to find in there! Or a weekend's supply of Hubba Bubba! Or whatever it is that actual grownups need to store. I wish it was
me
-sized, so I could hang out in there, where no one could bother the crap outta me while I read my latest Encyclopedia Brown.