Welcome to a special, Christmas-y edition of Prints Charming Sunday!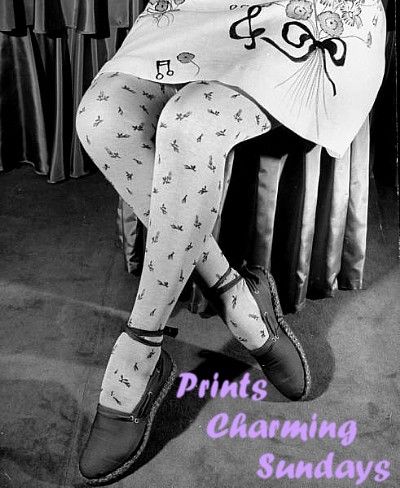 Today's vintage novelty print pick is this charming
Vintage 50's Winter Cabin Print Lanz Dress
available on Etsy from seller
Swing Kats Vintage
:
It's so cute for Christmas and all of winter, even, with its quilty-ness and red & green-ness and pine tree/cabin-y print, um, -ness. Almost everything by Lanz is sure to be a winner, and this is no exception! Unless of course you have something against quilted things. Or red & green. Or cabins. Then you're out of luck, my friend.
A close-up of all of the "ness-es" of which I just spoke: